alt.obituaries Memorial Deadpool
est. 2005
Yolande Donlan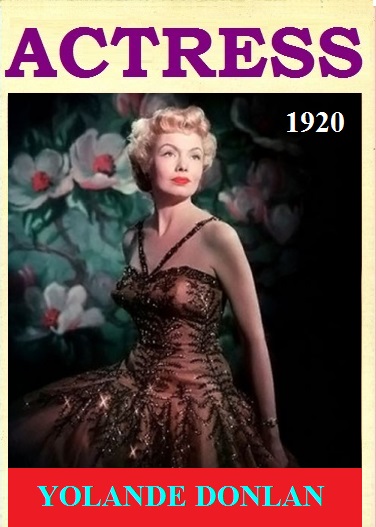 Yolande Donlan was one of those starlets of the Hollywood silver era who were overshadowed by other actors and raised from small roles to only co-star roles while her male co-actors became legends. Her career in theatre and her books were more successful than her cinematic work.


Donlan was born on June 2, 1920, in Jersey City, New Jersey. Her father, James Donlan, was a character actor in 1930s Hollywood cinema. There are some unconfirmed speculations that his daughter had early roles in some films during the 1930s. Yolande Donlan officially started her career in 1940 as a maid in the horror film

The Devil Bat

, with Bela Lugosi. She seemed to be qualified for the French-accented maid characters, which she also played in later films.


Donlan's first success was not onscreen but onstage, in the touring production

Born Yesterday

, which started in 1947 in London's West End, cast by Laurence Olivier. She was later asked to play the lead in

Peter Pan

, for which she was initially denied a work permit due to nationality concerns. She remained in the United Kingdom and returned to the cinema in addition to her stage work, working with director Val Guest, whom she married in 1954 following her divorce from Philip Truex. Donlan appeared in eight films by her husband, as well as several others, such as

Tarzan and the Lost Safari

(1957),

Express Bongo

(1959),

Jigsaw

(1962), and

Seven Nights in Japan

(1976), her last film role. Her film co-stars included Cliff Richard, Douglas Fairbanks Jr., Jack Warner, and Dirk Bogarde. Her other theatrical work included

Rocket to the Moon

,

To Dorothy a Son

, and

Chorus of Murder

.


Her second success was her writings: the autobiographical travelogue

Sand in My Mink

(1955) and her autobiography,

Shake the Stars Down

, published in 1976. After Val Guest's retirement in 1985, the couple moved to Palm Springs, where they lived until his death in 2006. Donlan spent her final years in Belgravia, London, where she died on December 30, 2014.


Her death was a mysterious surprise for WEP, who had dropped her off his 2015 AO Deadpool list without any reason. His last check-in on January 4 told him that Donlan was alive. Only hours later, her obit was published and pushed him onto the podium, adding 17 unexpected points to his account (two for the hit, five for the solo, and ten as year-end bonus points).


--WEP

A
ll content (c) 2005-2014 alt.obituaries Deadpool. All rights reserved.