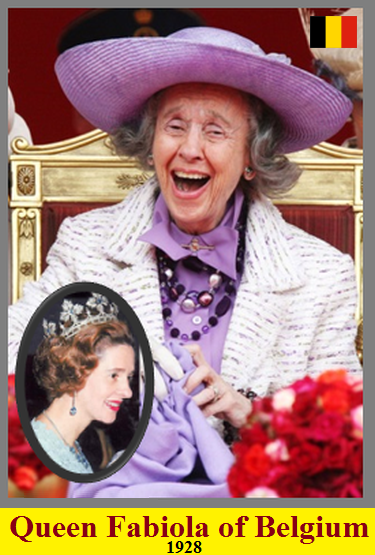 As a public person, if the worst thing said about you in the press is that you're "attractive enough, but no raving beauty," you're probably pretty lucky—and then you buy a lot of lipstick. Queen Fabiola of Belgium made her earthly debut on June 11, 1928, in Madrid, to a family of mid-ranking nobility. In 1960, at the age of 32, she married King Baudouin of the Belgians. The couple experienced five or six unsuccessful pregnancies with no live births, so when Baudouin died in 1993, the crown passed to his younger brother, Albert II, and Fabiola became the Queen Dowager.




Fabiola was heavily involved in

social causes, particularly those related to mental health, children's issues, and women's issues

. She has a mountain range in Antarctica and several flowering plants named for her. She, like most educated nobles of that time, owned some mad linguistic skills. She was fluent in French, Dutch, English, German, and Italian as well as her native Spanish.
Troubles, she had few. Around the age of 80, she went the health route of many of her contemporaries, with pneumonia and osteoporosis. In 2013, she was criticized for her plans to set up a private foundation, which was viewed as an inheritance-tax avoidance scheme. She denied the charges, saying she was using her own "private money" and that her public stipend was used primarily for her staff's wages.
Queen Fabiola died on December 5, 2014, in Laeken, Belgium, at the age of 86, bouffant hairdo intact.
--Kathi

A
ll content (c) 2005-2014 alt.obituaries Deadpool. All rights reserved.