alt.obituaries Memorial Deadpool
est. 2005
Jean Beliveau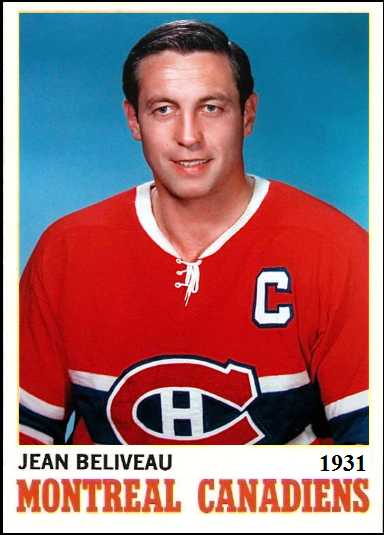 How do I explain what Jean Béliveau meant to Canada? If Simon and Garfunkel had been Canadian, he would have been in that song, not DiMaggio.*

Béliveau came to the Montréal Canadiens with reluctance. It might have been obvious to everyone else that the best amateur player in Québec history would eventually wear Habs red, but he was stubborn in his dislike of professional hockey; the Canadiens were eventually forced to buy the entire Quebec Senior Hockey League to force him into joining the team. At 6'3" and 200 pounds, he brought power, confidence, and unexpected finesse to the game. After retiring from the ice, he moved to the Canadiens' front office; his name appears on the Stanley Cup a record seventeen times, ten times as a player and seven as an executive.

He also holds the distinction of having turned down the two cushiest jobs in the nation, Senator and Governor-General, in favour of helping his daughter raise her children after her husband's death.

Le Gros Bill left and went away on

December 2

at the age of 83. He might still be busier than the average Canadian senator, but that's good enough for Chipmunk Roasting, who gets five points plus five for the classy solo.

*Although "Larry Robinson" does scan better.


--Charlene

A
ll content (c) 2005-2014 alt.obituaries Deadpool. All rights reserved.