alt.obituaries Memorial Deadpool
est. 2005
Glenn Britt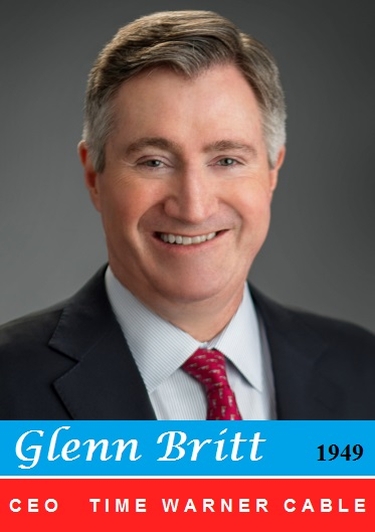 Glenn Alan Britt, born March 6, 1946, in Hackensack, New Jersey, was Chairman and CEO of Time Warner Cable and a key figure in the company's successes.


He earned a bachelor's degree at Dartmouth College in 1971 and a master's in business administration. In 1972, he joined Time Inc., spending more than four decades at the company, which morphed during two major mergers and decoupled the cable unit. As a chairman of Time Warner Cable, Britt almost doubled the company's profit, but also became skeptical of the benefits of mergers following the Time Warner/AOL deal in 2000.


His career at Time Inc. started as a controller's assistant, followed by jobs as vice president and treasurer at Manhattan Cable TV, CFO of HBO Inc., CFO at Time Inc., and finally CEO at Time Warner Cable, a position he took over in 2001. In November 2013, Britt was honored with the Distinguished Leadership award by the New York Hall of Science for his achievements in financial management. At the time, he had already announced his retirement for New Year's Eve, following a terminal cancer diagnosis.


Britt had been married to Jane Little since 1975. He died on June 11, 2014, in New York City, at the age of 65. 16 points were given to WEP: 11 for the hit and five for the solo.




--WEP
Fucking evil cable company scumbag, died very young. Good!
--Matt Hubbard
A
ll content (c) 2005-2014 alt.obituaries Deadpool. All rights reserved.