alt.obituaries Memorial Deadpool
est. 2005
Dick Dale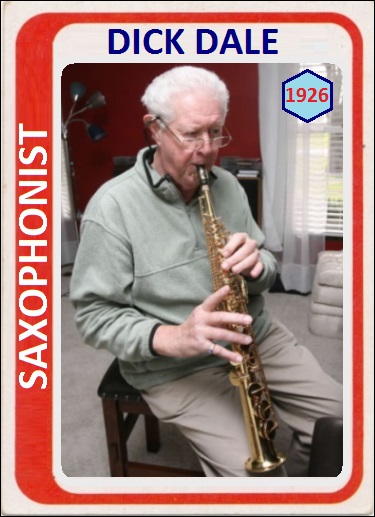 Dick Dale, the pride of Algona, Iowa, spent thirty years serenading America—mostly middle America—as a singer and sax player on The Lawrence Welk Show. Welk had poached him from the venerable, though almost certainly misnamed, Midwestern polka ensemble Six Fat Dutchmen. Perhaps the highest point (hey-o!) of Dale's TV career was his duet with Gail Farrell on Brewer & Shipley's "One Toke Over the Line," which they introduced, without a hint of irony, as a "modern spiritual." After the Welk show was mercifully put out of its misery in 1982, Dale spent the rest of his career making the rounds of the senior-citizen entertainment circuit, with regular gigs in Pigeon Forge and Branson, and being mistaken for the guy who did "Misirlou." With his death, the title of Algona's favorite son now passes to Fox News host Steve Doocy, which seems like a definite step down.




Dick Dale died on December de 26th. He was 88. And a-one, and a-two, and a-Dianagram gets a wunnerful 20 points for the hit (5 for hit, 5 for solo, 10 year-end bonus).


--Hulka
A
ll content (c) 2005-2014 alt.obituaries Deadpool. All rights reserved.