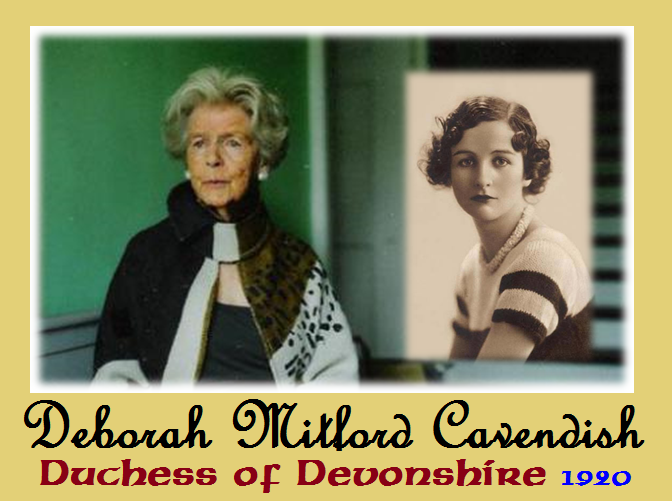 There has never been a better demonstration of the importance of formal education than the Mitford sisters. Lord Redesdale, their father, believed that educating girls made them coarse and unwomanly; the Mitford girls therefore learned reading, their sums, and all the refinements expected of a mid-Victorian lady from a series of harassed, barely competent governesses. No wonder two of the girls grew up to worship Hit
ler and one Stalin; that's what happens when children of average intelligence aren't given the tools to develop critical thinking skills.
Deborah Mitford, the Dowager Duchess of Devonshire, was fortunate to be intelligent and determined enough to transcend her family's failings. After her husband unexpectedly succeeded to the dukedom it was she who turned an estate of crumbling dignity into a profitable business. She wrote popular books about Chatsworth, sold dozens of works of art to pay for needed repairs, opened the house to tours and rented it to film crews (you can see it as Pemberley in the 1995 version of
Pride and Prejudice
), and carried out major improvements to the estate itself that increased agricultural profits. This despite undergoing an absolutely devastating series of miscarriages and stillbirths: of the seven children she carried to term, four were stillborn. Can you even imagine?
Deborah Mitford, the last Mitford sister, was 94 years old when she died on September 24. Charlene gets two points and five for a solo. Total: 7.
--Charlene

A
ll content (c) 2005-2014 alt.obituaries Deadpool. All rights reserved.