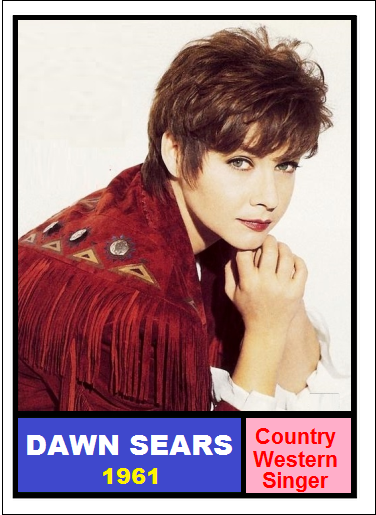 I can't say I've ever been much of a country music fan, unless you narrow the term "fan" to the pop leanings of Kenny Rogers, Dolly Parton, and Eddie Rabbitt. Dawn Sears was a name unknown to me until about a year ago. My ignorance aside, she managed to fashion an enviable career and life. Not only was her Western music–influenced band the Time Jumpers a four-time Grammy nominee, but its members included her husband, Kenny. She was also an in-demand backup vocalist for the likes of Tracy Byrd, Ronnie Milsap, Jim Lauderdale, Patty Loveless, and especially her good friend Vince Gill. Dawn Sears's lung cancer, originally diagnosed as stage III, had progressed to stage IV a few months ago. On November 30, a fundraising concert in her name was held, featuring Reba McEntire and Riders in the Sky, as well as her own Time Jumpers. It wasn't always easy for her to perform, but her band worked around her health, doing gigs only when she was well enough.
Having never heard her sing, I sought out a Time Jumpers tune, finding a song whose title echoed out classic heartbreak. In listening to her sing "Don't You Ever Get Tired of Hurting Me," I was taken with her big voice. It reminded me of seeing k.d. lang's first-ever
Tonight Show
performance, with its clarity and power. There is no question, it's a voice that will be much missed among those who knew her and loved what she did.


Dawn Sears died on December 11 at age 53. I, Allen Kirshner, get 14 points for the hit and 5 points for the solo, a total of 19 points.
--Allen Kirshner
A
ll content (c) 2005-2014 alt.obituaries Deadpool. All rights reserved.