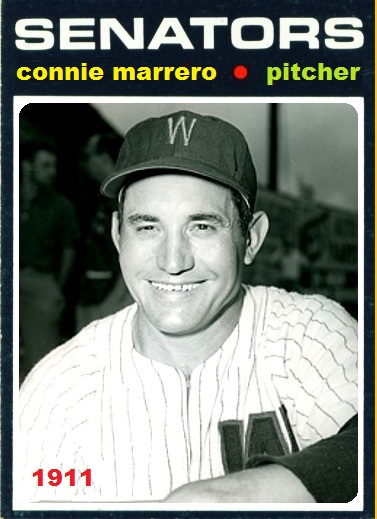 I'm going to Cuba in February of 2015. It was my plan, when we first started talking about Cuba, to visit Connie Marrero, who died in April. Strange thing about visiting Cuba, unless you go through a State Department–sanctioned travel agency, you can't make travel plans to go to Cuba from the United States, even though, despite the idiotic embargo, it is not illegal to travel to Cuba. And you know what is even creepier, two days after I Googled "Cuba + travel," and despite not giving my name or a snail-mail address at any site I visited, I started to receive all kinds of snail mail about State Department–sanctioned trips to Cuba; my inbox was on fucking Cuba-overload because of the assholes at the State Department. At first I had heard that, because of the embargo, Americans were not allowed to buy any souvenirs while visiting Cuba, but, according to the State Department, a visitor to Cuba can buy pretty much whatever they would like. One problem, however: because of the fucking embargo, the country is so goddamn poor that there are no fucking souvenirs.
Which brings me back to Conrado Marrero, who, as I previously wrote, died earlier this year. At the time of his death, Marrero was the oldest living former major league baseball player, at 102. Two days shy of his 103rd birthday. Major League Baseball had owed Connie Marrero $20,000.00 since 1979, but because of this fucktard Eisenhower-Kennedy-Johnson-Nixon-Carter-Reagan-Bush-Clinton-Douchebag-Obama embargo, they waited until he was almost 102 years old until they paid him. What the fuck is wrong with this country?
If you ask any major league baseball player who they would rather face, a Connie Marrero–like pitcher or an Aroldis Chapman–like pitcher, they will all give you the same answer: Chapman. Marrero threw junk. Slow, slower, and really fucking slow. Makes hitters crazy for weeks afterwards. Too bad he didn't get to pitch in the major leagues until he was 38; he was never going to Cooperstown, but I think he would have been a really good blue-collar ballplayer.


I'm still going to Cuba in February, and I will complain the whole way there and the whole way back about the shoddy way this our fucking government has treated fellow human beings to the south just because of American arrogance. But I will miss not getting to meet Connie Marrero. He was worth six points. I get five for the hit and one for the solo.


--Bill Schenley

A
ll content (c) 2005-2014 alt.obituaries Deadpool. All rights reserved.